Dear All,

DATES TO DIARIZE


20th May - start of acceptance of online submissions for Fibrations
29th June to 2nd July - Quilt Indaba in Hillcrest Durban - http://www.bookwhen.com/quiltindaba2012
10 - 14th July 2012 - Quilts in Clarens
27 - 29th July - International Quilt Convention Africa - http://www.iqcafrica.com
14th September 2012 - Quilt National entry deadline
6th October 2012 - Fibreworks AGM
27 - 28th October 2012- Fibrations Exhibition

The next Fibreworks meeting will be the AGM held on 6th October 2012 at 10 am.


MINUTES OF FIBREWORKS MEETING held at FADA at the University of Johannesburg on Thursday 17 May 2012.

The meeting was chaired by Odette Tolksdorf, who welcomed everyone present.
Present: Sally Scott, Jenny Hearn, Dana Biddle, Carolyn Kode, Colleen Harris, Odette Tolksdorf, Jeanette Gilks, Leonie Malherbe, Helga Beaumont.

Odette thanked Jenny for a wonderful exhibition and for all she had done to make it such a success. She also thanked Dana for hosting some FW members from Durban and for helping to hang the exhibition with her son Ken, whose company Art Moves helped to transport the work.


Major Minor IV
There are 31 artists and 62 works at present. Anyone who wants to make more works for the exhibition may do so. Work to reach Dana by 30 June and forms sent to Helga.
The venue is Emperor's Palace in Johannesburg and the dates 27 - 29 July.

The catalogue is on track. We are looking for extra money. Please help! Here are some suggestions.
One liners - get a friend or a gallery to sponsor one line on your page. The cost is R150 per page.

Sell catalogues

There was much discussion regarding the selling of the catalogues and we finally agreed on R50 a catalogue, and R45 a catalogue if you take 10 or more. If a gallery/shop takes them they also get the discount, but all payment must be done up front.
It is a great way to advertise us as a group and individually.

At the International Quilt Symposium Africa Dana will be selling Major Minors II at R25 and MM IV at R50.

Ken and Dana are hanging the exhibition. There will be security guards, but members are responsible for their own insurance. There will also be a 1m barrier around the works. The catalogues will be sold at Dana's store called ColourSpun.

We are looking for more venues to exhibit MM IV - Carolyn Kode to investigate Pretoria, Dana Biddle Benoni and Jeanette Gilks KwaZulu Natal. Please contact Helga if you have any suggestions for a good venue for these little gems.


Fibreworks VII at FADA at the University of Johannesburg
There were 80 works and almost all the Fibreworks members were represented. Everyone present at the meeting agreed that it was a very good exhibition. Carolyn Kode was very concerned that there were so few new works. It was a very big gallery, and too many works arrived so not all of them were hung.

There was discussion regarding members who only pay membership fee when Fibreworks has an exhibition. There was a suggestion of a rejoining fee however this was not agreed upon.

It was agreed that any member who organizes an exhibition must get a list of paid up members from Margaret Ruxton. In addition, all correspondence relating to Fibreworks and sent to Fibreworks members must go through the secretary.


EXHIBITIONS:

See FW at UJ FADA gallery:
http://www.uj.ac.za/en/faculties/fada/fadagallery/pages/home.aspx


ACHIEVEMENTS

Gina Niederhumer writes:-

Dear All

My new shark is finished.

I am taking it tomorrow morning to Franschoek to Grande Provence Gallery where it will be for the duration of the literary festival. It was so funny when we took him to the beach today (strapped on top of the Landrover) and put him in the sand, it did not take long and the surfers came out of the water....some bystander told me that one of the surfers had signalled to the other surfers, SHARK...and they all came out of the water. :-) too funny.

Love Gina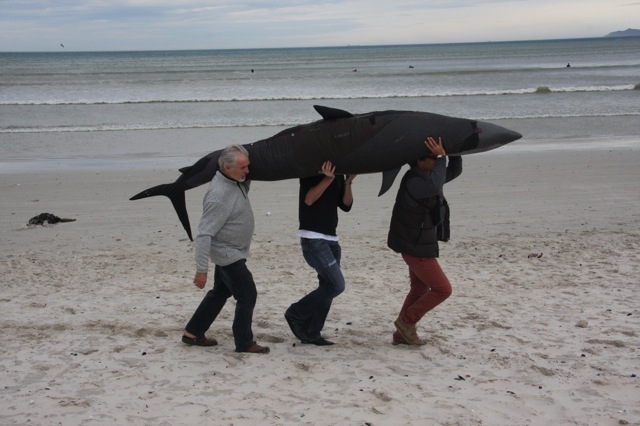 INTERESTING ARTICLES

Sneak Peek - South Africa (HandEYE Magazine)

Click the link below to read the article

HandEYE Article



CALL FOR ENTRIES


Quilt National '13 is open for entries for the 2013 show with an entry deadline of September 14, 2012. The 2013 show will be accepting entries online only. The process is very simple. Just go to http://www.dairybarn.org/quilt/
You can fill out the entry information and upload your images in one easy session - or you can save a partial entry and come back and edit before you submit. We are looking forward to this new technology and hope that it will ease the entry process for everyone!






Fibre Content - October 27-28, 2012

Juried Exhibition of Fibre Art at the Burlington Performing Arts Centre

The show will be a powerful opportunity for visitors to view and make a personal connection with the patterns and passion expressed in fibre art. Expect to see traditional, contemporary, representational and abstract art wall quilts, a variety of themes and sizes, and diverse mediums including fabrics embellished with threads, beads and found objects, painted and felted fibres.
You will be dazzled by over 100 works of art created by more than 50 artists. These extraordinary pieces will be complemented by the impressive setting of the new BPAC that is drenched with natural light and open space.
Admission will include access to a vendor marketplace of related art merchants. Come and join us in the beautiful downtown Burlington area, situated on the shores of Lake Ontario, close to a local art gallery, restaurants and boutique shopping.
Show hours: Saturday 9-5, Sunday 10-4. Some works will be for sale.
Fibre Content is a juried exhibition of fibre art sponsored by Studio Art Quilt Associates,
Western Ontario Group.

Submissions will be accepted online, starting May 20, 2012.

Rules:
o No fee o No size restrictions o Large pieces encouraged o Maximum 3 submissions o Works must be ready to hang on a wall o All hanging devices must be included o No free-standing items o No glass.


Jury: Elizabeth King,Apprentice Judge, CQA Iga Janik, Cambridge Galleries
Joanne Greenberg, Greenwood Quiltery
© 2011-2012 Fibrations. All rights reserved. o Privacy Policy o Website by Lebl Associates


INTERESTING WEBSITES

http://www.pinterest.com
http://www.look4design.co.uk/art/pages/companies.asp?type_id=1
http://www.knitasquare.com


QUOTES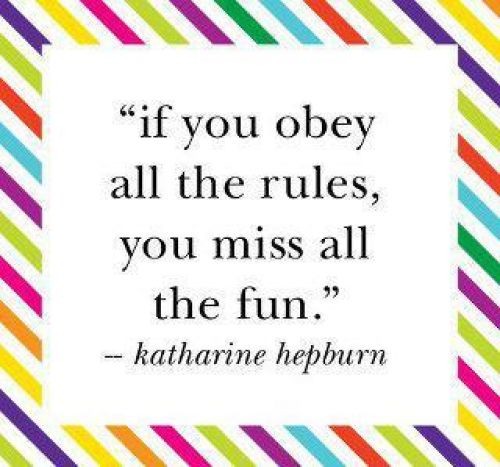 That's all for now! If you have any news for our next newsletter, please send it to biddles@telkomsa.net we would love to hear from you!

Love Dana